Global-Estate Resorts, Inc. or more commonly known as GERI is a subsidiary of Megaworld Corp. Like its parent company, it develops gated communities, subdivisions, townhouses, golf course communities, condos, office-commercial buildings, industrial and resort communities. GERI also provide leasing services for its heavy-construction equipments.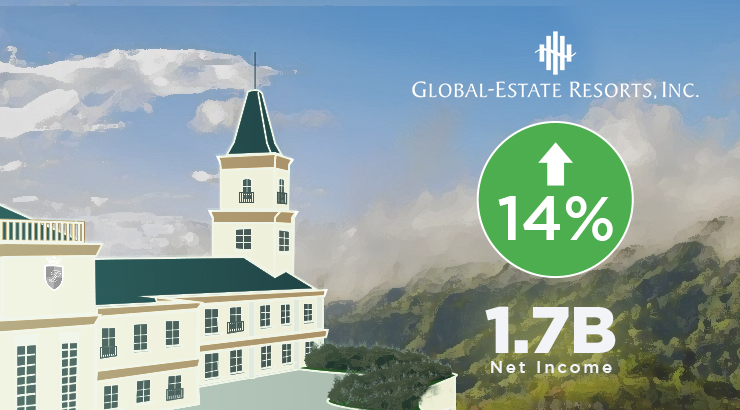 GERI is a publicly traded company in the PSE with a market cap of ₱8,788,800,000.00 as of this writing (August 4, 2020).
Below are the turn-over dates for most GERI projects.
TURN-OVER DATES

GERI PROJECTS

LOCATION

BORACAY

RFO

Sta. Barbara Heights Phase 1

Sta. Barbara Heights, Iloilo

January 31, 2016

Sta. Barbara Heights Phase 2

Sta. Barbara Heights, Iloilo

December 31, 2016

Sta. Barbara Heights Village 3

Sta. Barbara Heights, Iloilo

December 31, 2016

Savoy Hotel Boracay

Boracay Newcoast, Aklan

December 31, 2016

Newcoast Village

Boracay Newcoast, Aklan

December 31, 2016

Shophouse District

Boracay Newcoast, Aklan

December 31, 2016

Boutique Hotel District

Boracay Newcoast, Aklan

OCEANWAY RESIDENCES PHASE 1

Boracay Newcoast, Aklan

June 30, 2015

Phase 1 Cluster A

June 30, 2015

Phase 1 Cluster B

June 30, 2015

Phase 1 Cluster c

June 30, 2015

Phase 1 Cluster D

October 1, 2020

Ocean Garden Villas 1

Boracay Newcoast, Aklan

TBA

Ocean Garden Villas 2

Boracay Newcoast, Aklan

TBA

Ocean Garden Villas 3

Boracay Newcoast, Aklan

TBA

Oceanway Phase 3

Boracay Newcoast, Aklan

October 2021

Chancellor Hotel

Boracay Newcoast, Aklan

BELMONTE HOTEL BORACAY

New Coast Drive, New Coast Station, Boracay, Aklan

April 30, 2018

Cluster A – C

New Coast Drive, New Coast Station, Boracay, Aklan

TAGAYTAY

May 31, 2017

Twin Lakes Vineyard Residences – Merlot

Tagaytay Ridge Road, Tagaytay City

August 31, 2019

Twin Lakes Vineyard Residences – Shiraz

Tagaytay Ridge Road, Tagaytay City

May 31, 2017

Twin Lakes Vineyard Residences – Chardonnay

Tagaytay Ridge Road, Tagaytay City

February 2021

Twin Lakes Vineyard Residence – Manor

Tagaytay Ridge Road, Tagaytay City

October 2021

Twin Lakes Vineyard Residence – Manor Cluster 3

Tagaytay Ridge Road, Tagaytay City

TBA

Belvedere

Tagaytay Ridge Road, Tagaytay City

October 30, 2020

Lucerne (Lot only)

Tagaytay Ridge Road, Tagaytay City

February 28, 2016

Domaine Le Jardin (House and Lot)

Tagaytay Ridge Road, Tagaytay City

SOUTH WOODS

February 2018

Pahara

Carmona, Cavite

HOLLAND PARK

August 2017

Cluster 1

Carmona, Cavite

August 2017

Cluster 2

Carmona, Cavite

December 2018

Cluster 3

Carmona, Cavite

ALABANG WEST

October 2017

Alabang West