There was an unidentified force that compelled me to write this article today. If you could see my previous write-ups, things have been sporadic, with my last article being published last September 20, 2017. On a digital marketing point of view, that exercise was, and still is, irresponsible, I know, but I couldn't help it. I was either bored in completing an article or was too engrossed in doing some other not too random stuff.
What sparked my interest to write this piece was a publication by Business Mirror on November 21, 2017, entitled Digital transformation in selling real estate. In that (paid) article, they featured a certain brokerage company, stating that, "the Philippine property business leveled up further with the entry of Hoppler, the leading online real-estate brokerage company in the Philippines."
I personally found the tone of the whole article to be too egotistic, I even wrote a comment the moment I finished reading it. I was triggered.
This is the first time that I have written on something to disclaim or to poke holes in someone else's business. With the increasing proliferation of falsified information, I believe it is healthy for our industry to challenge information disseminated over the Internet.
Let's go point by point.
Point #1: …the Philippine property business leveled up further with the entry of Hoppler, the leading online real-estate brokerage company in the Philippines.
No, it did not. There has been no significant change when that brokerage firm entered the scene in 2013 and up until now. RE/MAX may have been more deserving with that claim, having Filipino brokerages transition from being locally trained to significantly having an international stake in terms of training and market share. RE/MAX for their part opened up the Philippines to their global chain of franchises, allowing foreigners to pour in millions of pesos in the economy to be franchise owners. Because of the RE/MAX entry in 2012-2013, Keller Williams have followed suit this 2017. Those are all tangible and intangible contributions in lifting up the business level of the real estate industry in the Philippines.
Would you like me to go further? Lamudi entered the Philippines in 2013 and changed the digital real estate market place in its first 12 months. In its early years, it aggressively and properly curated real estate listings in Metro Manila, eating Sulit.com.ph's lunch (now called OLX). 2013 was a time where Sulit was the biggest source of listings on the Internet and it was pure chaos, having similar properties being listed 10x with 10 different unlicensed sales agents and 10 different prices. Lamudi put forward a campaign to organize real estate listings and to implement RESA by requiring all users to submit their PRC licenses. A bold move from Jacqueline van den Ende and her team, she executed and the rest of the real estate portals followed. That's leveling up the business environment.
Want another example? Rentpad.com.ph, created July 7, 2013 by Chux Hizon, it instantly became the authority in the residential rental market place. With a pure focus on rentals, Rentpad was able to capture a big piece of the rental market creating the perfect and safest rental market place in the country. Rentpad emphasized on quality of listings over quantity, ensuring along the way that scam listings would be abated. That's leveling up the business environment.
Last example: Foreclosurephilippines.com. Created on April 4, 2009, by the real estate broker Jay Castillo, it has been the authority on the foreclosure market for the past 8 years. It is an online brokerage that has evolved from curating foreclosure listings to becoming a prime source of real estate knowledge base. That's leveling up the business environment.
Point #2: Hoppler is pushing the digital transformation of the local real-estate industry further by combining online property listing and brokerage services in an ecosystem that connects buyers and sellers to an online network of real-estate professionals.
They're not pushing anything. You can conclude from my previous examples that, that business model have already existed long before the inception of their website. Zipmatch.com, which rolled out their platform in 2013, have integrated that exact feature right from the beginning.
Point #3: …a total of 20,000+ property listings in Hoppler's network and database.
I did an audit today, November 24, 2017, of the properties listed on their public facing database:
Commercial Spaces for Lease: 43 with duplicates
Warehouse for sale: 4 (title different with url)
Total listings: 4,217
With simple arithmetic, the sum of actual properties only shows 21.085% of the 20,000 listings that was claimed on the article. A socially responsible real estate platform would show all available listings to the public and its broker & agent partners. Claiming 20,000 and only showing 4,217 is quite the opposite of that, especially for a P66M funded company.
Finally, I saved the best for last.
Point #4: It also serves as an online lead generator with a strong online presence, focusing on quality properties.
Okay, before that, I'll talk about this one first…
Best to take this claim with a truck full of rock salt: In the past 12 months, property seekers on Hoppler had legitimate intentions to spend a total of P38.2 billion on purchasing or leasing properties. For that amount, commissions totaling P1.7 billion would be paid out to brokers.
If we analyze the sentence carefully, you'll see that it doesn't provide full conviction.
[Seekers had legitimate intentions to spend a total of P38.2 billion on purchasing or leasing properties] = Intentions does not equate into ACTUAL sale or lease. Actual sale or lease is the ultimate proof of success for brokerage businesses. One should not just throw around figures worth Billions of Pesos; it misleads people in to thinking that's an actual sale or lease.
I could say; I bagged a P1.6 billion listing in Makati & a P2.4 bilion in Balintawak totaling P4 billion. For that amount, commissions totaling P80 million would be paid out to me. In the context of self-promotion, I could pay a mainstream publication author to throw that figure around and inflate my ego. But, that's irresponsible. I have not closed any of it. It's not proof of success. Actually closing it would be. Anybody could easily mislead everybody.
[For that amount, commissions totaling P1.7 billion would be paid out to brokers.] = The keyword here is "would". In an actual proof of success scenario, the author would've chosen the keyword "were", implying that commissions were indeed paid out and not just speculation.
If indeed an exchange in commission of that magnitude took place in the last 12 months through the facility of their platform, it could easily be tracked through their BIR tax remittance. P1.7 billion is no small sum, and flaunting it on a national publication should mean there is substance.
Now, we go to the "online lead generator" part of the business, after all, my title was made for this particular item.
Being an online lead generator for real estate professionals and a real estate brokerage at the same time has a glaring problem in terms of it being a business model; it is prone to manipulation.
Here 's a breakdown of the business plan:
Hoppler gets a broker to list his listings on their platform, in return, they would market those listings via search advertising (& other forms of advertising).
When a lead inquires directly through the listing, they will forward the lead to the listing broker. Having a built in CRM, Kumita, helps manage that.
When a lead inquires indirectly, their Hoppler in-house team of brokers will take care of the lead.Indirect inquiry example: a potential lead saw a listing of an external broker, I.e. A 5 bedroom house in Dasmarinas Village, worth P250,000 per month, but this lead skipped in contacting the direct listing broker, instead, he opted to use the "contact us directly hotlines by the in-houses brokers" to inquire for a better, newer 5 bedroom house in the same village.

Take note: That option is very prominent in the listing page of individual properties. You could see it on the right side of the screen.

It's hard to miss. Takes up 1/3 of the screen.

"or contact us directly at: Globe: +63917-703-6568 Smart/Sun: +63928-822-2880 Landline: (02) 826-1872 / (02) 826-1322"
The example I presented in the 3rd item is the weakest point in this business model. It is prone to abuse and manipulation. In the example that I have provided, the listing of the external broker could be easily used as bait, and when a lead inquires, it could then be as easily switched with their own listings. The old bait and switcheroo!
How do you patch this? Would a "I promise we will not do a switcheroo" policy be enough?
When push comes to shove, and the investors demand a profit, would you be confident that human intervention from within the administrators wouldn't do the switch?
Let's dig down even further, here's a thought experiment:
If you're reading this, there is a 90% probability that you're a real estate professional. If you have been in this business for the past 3 to 5 years, would you agree that prime listings, like those rental properties in the P100,000.00 per month category located in the major CBD areas like Makati, BGC and parts of Quezon City, are very limited?
If you agree that it is very limited, would you then also agree that interested tenants would search for it on Google and inquire on the top 3 listings that they see on the Search Engine Results Page?
What do you think is the realistic chance of you getting that inquiry if you only have 1 or 2 specific listings vs a brokerage that has "20,000" listings?
The law of averages is the law that a particular outcome or event is inevitable or certain simply because it is statistically possible.
0.01%. That's how 2 vs 20,000 stack up.
What I am pointing out is not an exaggeration, but a reality.
Bare in mind, Hoppler is by all measure a full-fledged real estate brokerage entity. Every listing it gets from external brokers increases its competitive edge over those very same external brokers. You might just as well bend over and give them the lube.
This model is nothing new. We brokers co-list with other brokers whom we trust, but there's a limit to it. By experience, co-brokering with 2 colleagues is the safest level. It's manageable, you could easily get updated if a listing is still active or not. Scaling it to 650 brokers may not provide the best of intentions. One becomes the middleman of middlemen, taking a 20% fee from commissions. In local lingo, this is called 1-away. It is a necessary evil. Money is money, brokers will sometimes agree to have a middleman in order to close a sale or rent, but the majority frowns upon abusing it. Making it one of the core features is open for abuse.
So, what's the whole fucking point of this article? It's a warning to all real estate professionals and an unsolicited peer-review to the Hoppler team.
I own a brokerage, co-founded a listing exchange platform and I have experience in creating a lead generation business.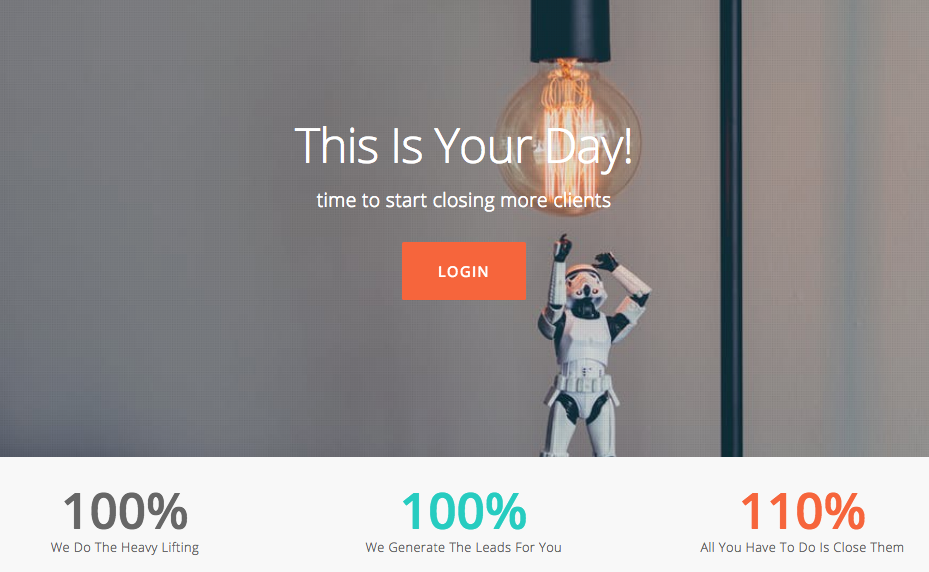 In fact, I am in the process of helping one of the country's top real estate developers, a publicly listed company, create the infrastructure for their in-house lead generation. I am good-friends with the Lamudi team; even spoke at one of their events recently.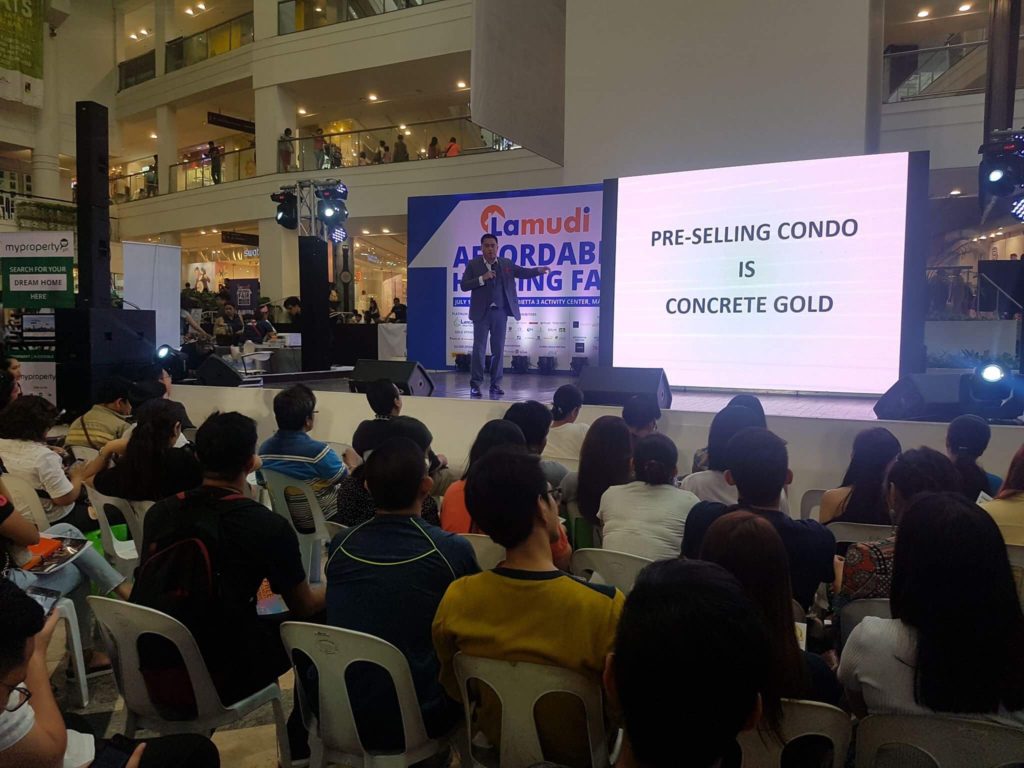 I was one of the invited guests when Lamudi announced that they have acquired MyProperty. I am one of the early content contributors when Zipmatch launched. I know Jay Castillo of ForeclosurePhilippines, I invited him to a meeting when the first RE/MAX franchise in the country launched; I was its marketing & communications manager back then. I am one of the early adapters of Rentpad. I am at the very least, well attuned to what is happening in the industry, so I know what I am saying.
My assumptions could be wrong. I will give you that.
On the positive note, if I am correct, they have plenty of time to make iterations. If I am wrong, its proof that their business model is solid. 5 years should be a good timeline to see if they will sink of swim. Their investors would want to see a return on that P66 million by that time. That should be a breeze.
Lastly, I do hope they stop swinging their dicks around and mellow down on writing egotistical articles like the one I have mentioned. We're in a very competitive industry, sure, but at the same time, we have a very helpful and humble community. They might be P66 million richer, but it doesn't help to be a dick.
Sit down.
Be humble.
Says Kendrick.